The Health Benefits & Importance Of Drinking Water: The Facts
Many of us are confused about the health benefits of drinking water. How much exactly should we drink, and why? By Ben Arogundade. 20.12.2015.
Mentalhealthapps.co.uk is a Zigazon production © 2016 All Rights Reserved.
home__about__articles__contact
RECOMMENDED READS ON MENTAL HEALTH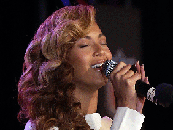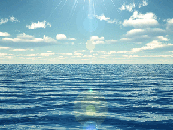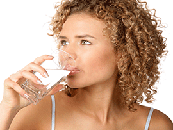 YOUR BODY IS TWO-THIRDS WATER. Your muscles are 75% water, your blood is 82% water, your lungs are 90% water and your brain is 76% water.
You are water, and water is you.
THE HEALTH BENEFITS OF DRINKING WATER
The advantages of drinking water are that it lubricates your joints and eyes, aids digestion, keeps skin healthy, flushes waste and toxins and helps prevent disease.
Many people may be dehydrated without knowing it. You only need to lose 1.5% of your body's water to trigger a mild onset. A loss of 10% or more can be fatal.
PROBLEMS WITH NOT DRINKING WATER
Chronic dehydration from not drinking enough water can cause fatigue, bad breath, dry skin, muscle cramps, dizziness, headaches, constipation and mood swings. It also affects your brain, impairing long and short-term memory.
Research has linked chronic long-term dehydration to cancer and depression.
Dehydration can occur BEFORE you feel thirsty — so don't wait until then before you drink water. Cultivate the habit of always having water with you, and sip regularly throughout the day. Try every hour or half hour.
One way to tell if you are dehydrated is to check the colour of your urine. The darker it is, the closer you are to dehydration, and vice versa.
DRINKING WATER BENEFITS: HOW MUCH?
How much drinking water should you consume each day? Recommendations vary — it is difficult to establish a single formula for everyone, as factors such as a person's size, weight, general health and the degree of exercise they do all have a bearing on input levels.
A 2010 report by the European Food Standards Authority recommended the equivalent of two litres of water per day for women, and 2.5 litres for men. These reference values include not just drinking water, but also the moisture content gleaned through fruits, vegetables and other foodstuffs, plus hot and cold beverages. All dietary sources are included in the overall recommended daily figure.
Those who participate in vigorous exercise may need to consume more water on those days.
ADVANTAGES OF "QUALITY" DRINKING WATER
What is "quality" drinking water? Tap, bottled, home filtered? Opinions differ. A number of studies have shown that UK tap water contains traces of dishwater detergent, arsenic, cyanide, benzene, ibuprofen, naproxen, oestrogen, lead, mercury, nickel, aluminium, vinyl chloride, pesticides and cocaine — although many studies conclude that the traces are too small to be harmful to us.
Bottled and filtered water contain fewer chemicals.
What water should you drink? Do your own research and decide for yourself.
For more information on effective remedies for mental health conditions, download our free app, the Mental Health Recovery Guide (MHRG).
Mental Health Apps & Articles
Created By 365 Positivity
Articles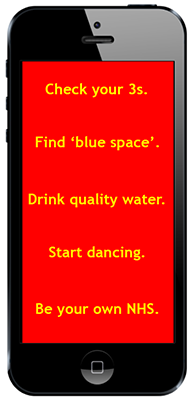 Download The Mental Health Recovery Guide FREE.